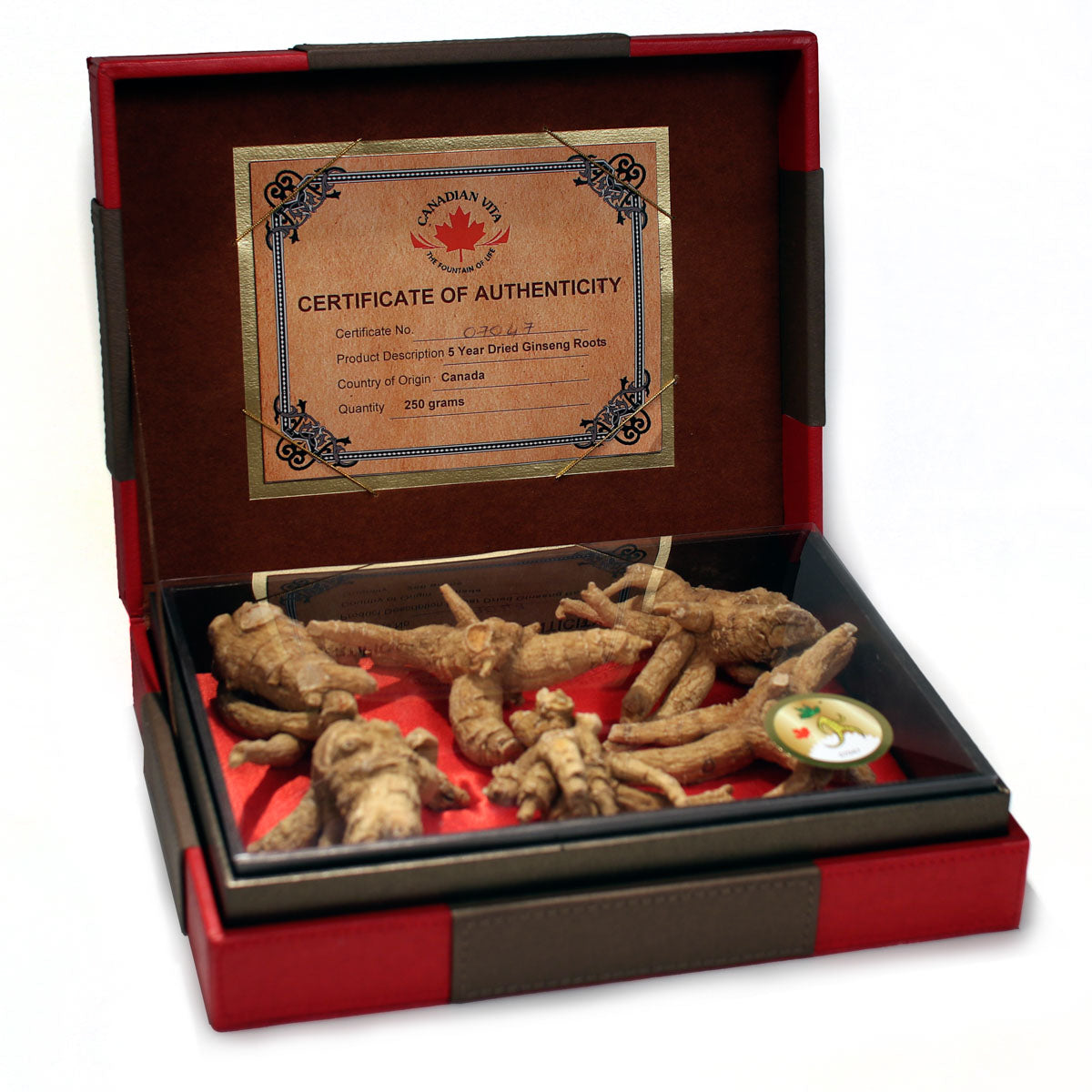 Canadian Vita Royal Ginseng Box (5 year - 250g)
This exceptional masterpiece is the crown jewel of the Canadian Vita ginseng collection. It embodies the 300 years of heritage, knowledge and expertise in the art of growing Canadian ginseng. The beautifully grown premium roots are carefully selected by in house experts and peacefully arranged with an artistic purpose.
- 5 year roots
- Grown in Ontario, Canada
- 20 to 50g per piece
- Whole Roots,Dried
- Kosher, OGGA member
All purpose - Tea, cooking etc
Ginseng is a natural energy booster that supports overall health. It is a traditional herbal supplement that has been used for thousands of years to boost the immune system, regulating glucose levels and reducing stress.