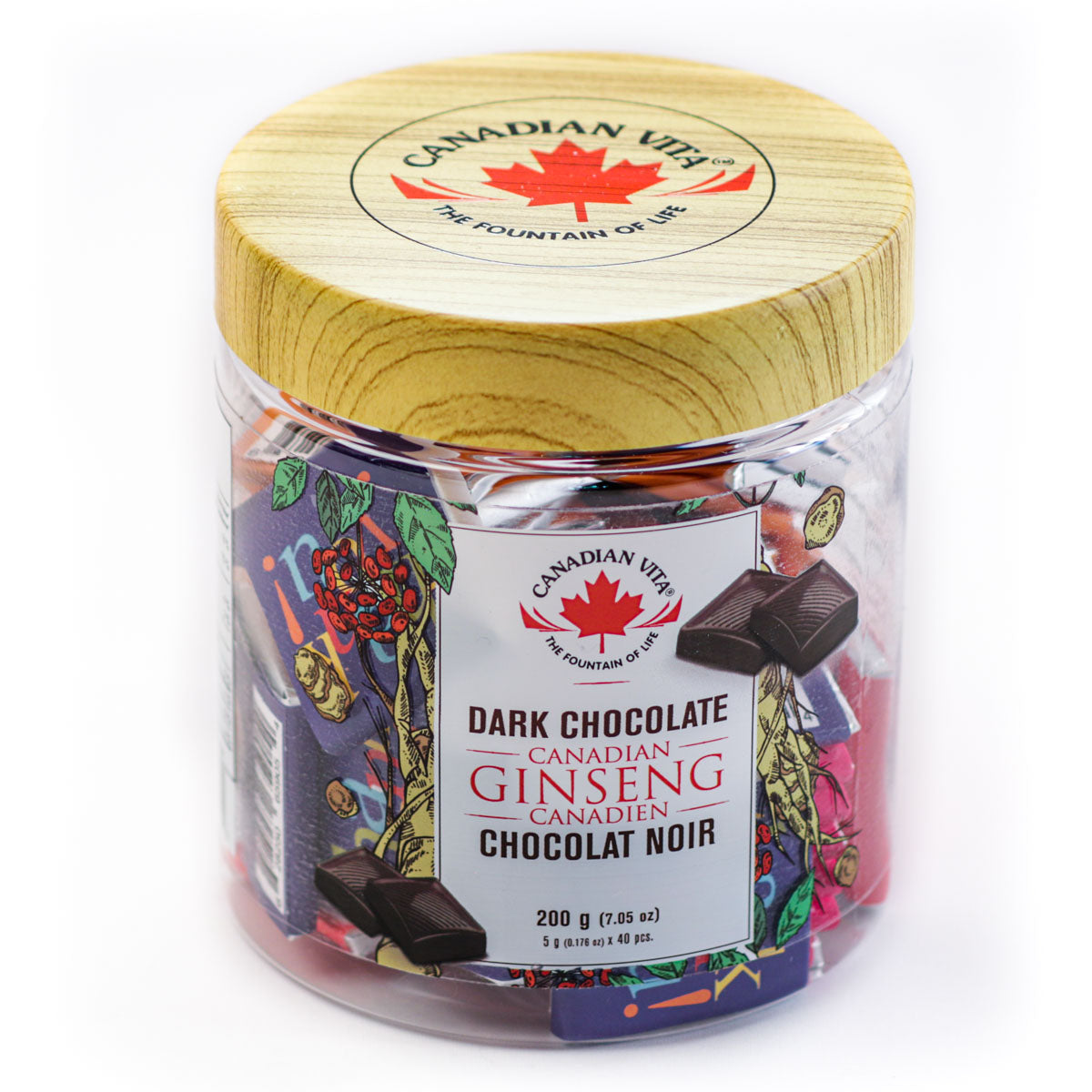 Canadian Vita Ginseng Dark Chocolate
An original creation of dark chocolate with a bold ginseng aroma and taste. Bless your palate with a flavourful bitter-sweet gift.
- Dark Chocolate with infused ginseng
- 5 grams per piece to make every bite enjoyable
- Masterfully balanced to be neither bitter nor overpowering
- Distinct ginseng aroma and taste perfectly pairs with dark chocolate
- Trust us. Just one won't be enough.